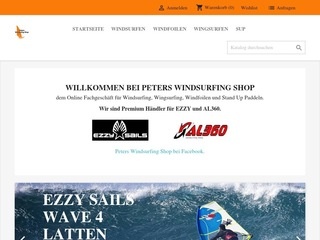 Peters Windsurfing Shop is a online store for premium windsurfing brands like ezzy sails, loftsails, i-99 and some more.
Many parts are with world wide shipping. They are also producer from a fin adapter tuttle box to deep tuttle box.
The shop has ver good contacts to the windsurfing industries. They have always new stuff.
More Links
Business address
Peters Windsurfing Shop
55257
Deutschland
Germany
DE
Websites from Kids & Teens