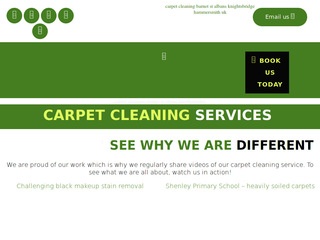 We provide a variety of carpet and upholstery cleaning solutions to residents of Hammersmith. Serving for over a decade, we have gained popularity and earned a name with the local community. Our team of carpet cleaners in Hammersmith have carried out numerous cleaning projects for both residential and commercial customers. We firmly believe extended knowledge and modern carpet cleaning equipment go a long way. This reflects in the constant positive feedback we receive from our customers. When if comes to upholstery cleaning in Hammersmith, our skill and knowledge mean your beloved armchair and that cosy sofa are in good hands. Understanding safety and responsible cleaning practices, we only use skin and pet safe cleaning agents. We operate out of Sterndale Road therefore ideally located to reach all our customers in good time.
More Links
Business address
All carpet cleaning uk london
Flat 14, 21 Station Rd, Barnet, EN5 1PL.
SW1W
london
,
LND
United Kingdom
London GB
Websites from Home